Outdoor Adapted Biking Fun
Portland Wheelers' bike rides are fun! And healthy too! Being outdoors on a bike, interacting with others, immersed in natural surroundings, enhances life and reduces a sense of isolation. Observing children at play, admiring flower gardens, or just waving at passing pedestrians –being out in the sunshine and part of the community is highly therapeutic. The health metric we use to measure the impact is smiles. Miles of smiles!
Power Up 2023 is Portland Wheelers' most ambitious capital campaign.
READ MORE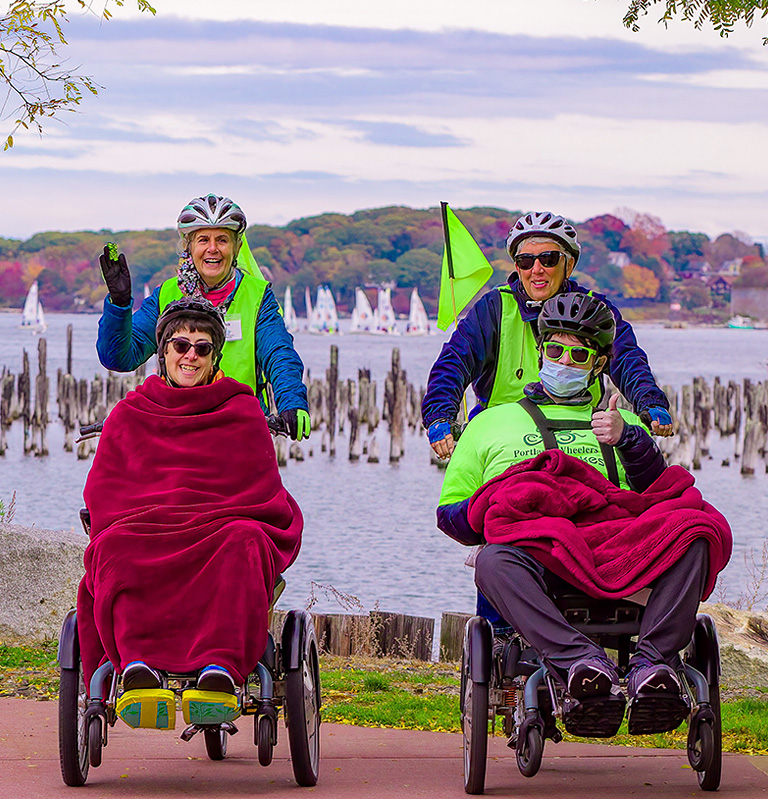 Read the latest Portland Wheelers newsletter online.
READ MORE
Thank you to the business community and nonprofit organizations supporting Portland Wheelers with sponsorships and in-kind contributions.